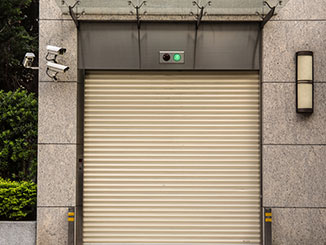 We've witnessed a revolution in the way we live over the last decade. Smart technology has become an everyday convenience, and encompasses everything from thermostats to Smart TV to altogether enhanced security systems. More and more devices around the home are becoming integrated into our increasingly technological lifestyle, and the openers in your garage are no exception. We've seen a huge range of new devices from brands like Craftsman, Linear and Genie hit the market with clever new features that enhance your home's security and day to day convenience.
Remote Control From Anywhere
Smart openers can connect to your home's Wi-Fi network, just like your computer and TV. This enables them to receive instructions from your smartphone wherever you are in the world. Away on holiday and need to let the in-laws into your home? Just log into the app and open the door remotely. Arrived in the office and realized you left the door open? Pull your phone out and close it with a single tap!
Video Monitoring Capabilities
Home security is a major concern for many Americans, and rightly so. It should be a safe space. Anything that helps you to keep your family and property safe is a sensible investment, and remote surveillance capabilities are an excellent way to deter potential thieves. Many modern garage door opener units can be installed with video cameras, some of which are even infra-red and can see at night. Sync them up to your smartphone and you'll be able to rest easy day and night, safe in the knowledge that no-one can get in without you knowing.
Smart Home Integration
Smart openers can become part of your connected home, since they're on the same Wi-Fi network as your other devices. This enables you do a whole host of cool things - if you have a digital assistant, you can simply say "Alexa, open the garage door". No more looking around for the remote control or having to walk outside to the keypad! You can even set up an app to automatically open the garage door when you get home or when you get in the car to leave for work. Smart openers can be a real convenience, and its well worth exploring their impressive capabilities!
Further questions regarding smart technology and your garage? Just give us a call at Garage Door Repair Cedar Park!